Peakflo + Zoho CRM:
Accounts Receivable on Autopilot 🚀
👥 Invite unlimited users with role controls for free
⌛Get paid 2x faster
📝 Eliminate double entry
🔁 2-way sync of invoices, payments, and credit notes
⏰ Save 100 hours/month on manual finance tasks!


Sign up with Zoho CRM


Book a demo now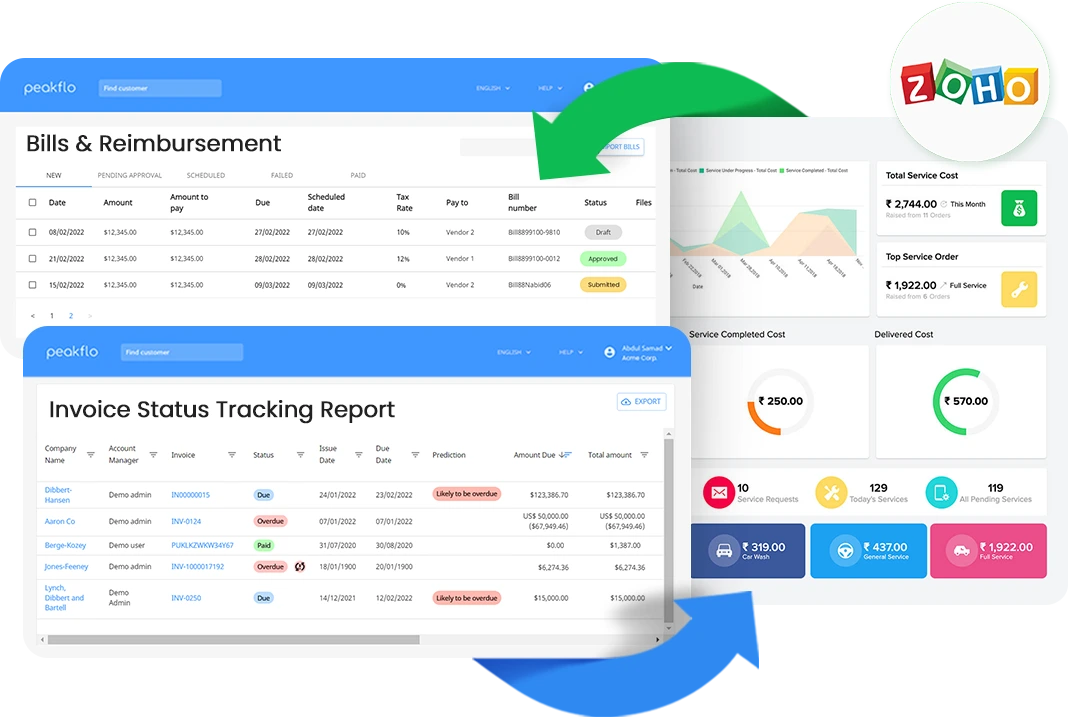 Trusted by 300+ Teams across APAC

Finance Operations Made Easy with Zoho Integration with Peakflo

Without Peakflo
ACCOUNTS RECEIVABLE
AR manager manually sends payment reminders without the option to personalize messaging channels. Follow-ups become randomized as there's no method to trigger based on specific dates, making it difficult to
get paid on time.
Lackluster customer management
Account managers often skip promise-to-pay tasks due to decentralized workspaces. They need to follow-up customers through long chains of emails which is
time-consuming and difficult to track.
Customers are blocked on making payments due to a lack of transparency in their summary of invoices and days outstanding. The AR manager
faces issues verifying payments and
have to reach customers
manually for payment and tax receipts.
Disputes never get solved
Customers raise disputes by emailing the account manager, which often gets overlooked. Miscommunications from the AR or collections team often happen due to a gap in understanding the customers' queries.
AR manager has to reconcile each vendor payment and any record mismatch has to be resolved with the finance team. This process can take up to a whole month to finish.
Manual collections tracking
AR manager, sales reps, and finance officers need to track status of payments in spreadsheets, causing siloed communications & delay.
Finance manager needs to create more detailed manual reports using spreadsheets to track customers' credit control limit and payment behavior and has no access to cash flow predictions.
With Peakflo
ACCOUNTS RECEIVABLE
Automated payment reminders
Set up smart workflows with automated reminders. Reach your customers via WhatsApp, LINE, email, or any preferred channels and trigger based on due date, issue date, and day of the month to get paid 2x faster!
Facilitate an all-in-one workspace with promise-to-pay tasks and one-click ad-hoc follow-ups to streamline collections. Easily track the full course of communications and any changes to the invoice with an audit trail.
Leverage a self-serve portal where customers can see a summary of their past and present invoices and days outstanding. They can also attach payment proofs, tax receipts, and add queries for an easier payment verification.
Manage disputes better in the customer portal where users can raise disputes based on different reasons from incorrect quantity to miscalculated rates. The account manager will receive instant notifications to instantly resolve disputes.
Finance teams can save 100 man-hours by utilizing static and
dynamic virtual accounts that help
with instant reconciliation.
Real-time collections tracking
All stakeholders can stay on top of invoice status and customer status payments in real-time in an interactive workspace for seamless communications.
AI-powered reports & predictions
Finance team can access detailed reports and predictive cashflow analytics, credit control reports, plus customers' payment status and behavior to improve decision-making and collection strategy.
Connect Peakflo to Zoho CRM in 4 Steps
Leverage one of the top Zoho integration partners and sync your account with Peakflo in a minute! 

Sign up with Zoho now!


What Our Customers Say about Peakflo and Zoho CRM
reduction in bill payment fees
days reduction in invoice collection time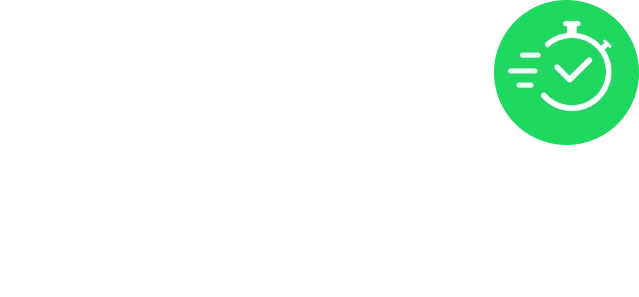 hours saved per month in finance operations

Read customer story


reduction in bill payment fees

Read customer story

reduction in invoice collection time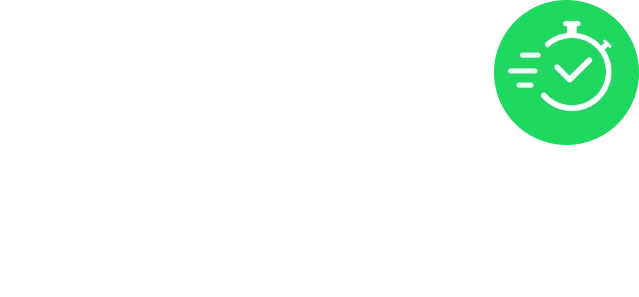 hours saved per month in finance operations
0
%
saved in monthly overdues
0
%
reduction in DSO
0
hours
saved per month in finance operations
Achieve Peak Cash Flows with Peakflo
Ready to cut bill pay time by half & get paid 2x faster?

Let's start now