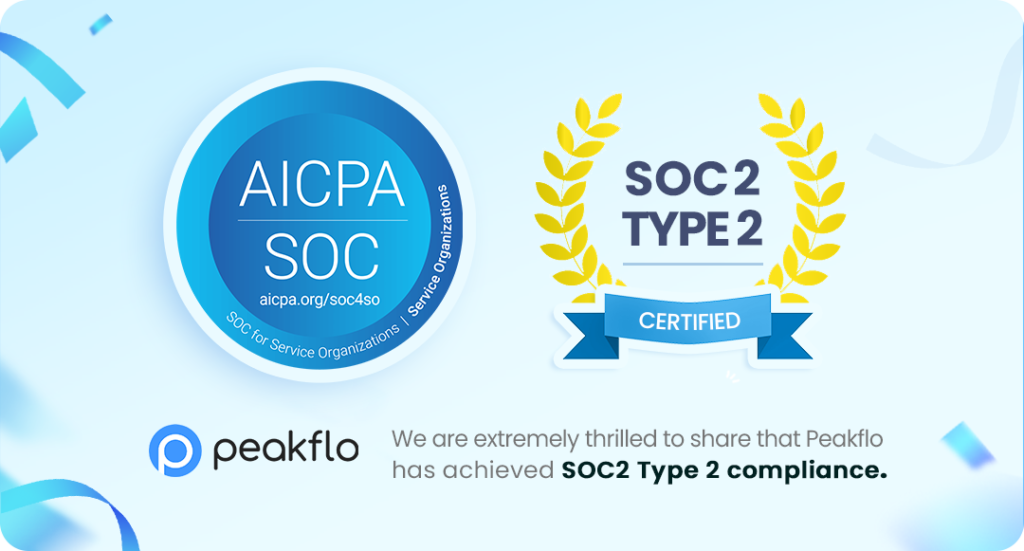 Peakflo with its simple API and one-click ERP integrations, allows businesses to streamline their invoice collections and vendor payments. Thousands of finance team users, from scale-ups to enterprises, use Peakflo each to:
Save 500 manhours/month on finance ops
Get paid faster on customer invoices by 15-25 days
Cut vendor bill payment time by 50%
We are extremely thrilled to share that Peakflo has achieved SOC2 Type II compliance. SOC 2 is a third-party external audit developed by the American Institute of CPAs (AICPA), which specifies how software platforms should manage customer data. AICPA has developed rigorous Trust Services Criteria around five core principles: security, availability, processing integrity, confidentiality, and privacy. SOC2 Type II certification is awarded to organizations that have demonstrated best-in-class security practices in each category within a predefined audit window. SOC2 is an industry-standard to give our customers the utmost confidence in Peakflo's security and compliance track record.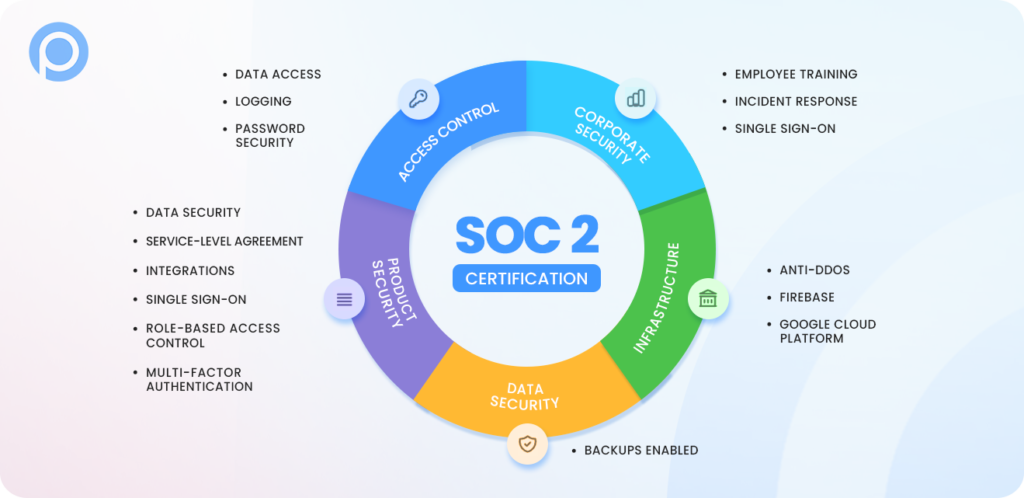 What SOC2 Type 2 certification means to our clients:
Assurance of Data Protection: SOC 2 Type 2 certification demonstrates that we have robust and effective data security measures in place. It ensures that our customers' sensitive data is thoroughly protected from potential breaches or misuse.
Continuous Compliance: This certification is not a one-time event but an ongoing commitment, as SOC 2 Type 2 requires a detailed audit over a period of time. It provides assurance that our company is consistently meeting high standards for managing and protecting data.
Trustworthiness: The SOC 2 Type 2 certification is an industry-recognized standard. Customers can trust that we're dedicated to maintaining a high level of security, availability, processing integrity, confidentiality, and privacy.
Transparency: SOC 2 Type 2 certificate offers a level of transparency about our organization's controls and practices related to security and data management. It allows customers to understand our commitment and approach to securing their data.
Risk Mitigation: With this certification, customers can have confidence that we have a proactive approach to identifying and mitigating potential risks and threats to data security. This reduces their potential liability or disruption due to data breaches.
Compliance Validation: The certification is conducted by an independent third-party auditor, which ensures that our security measures have been objectively evaluated and validated. This provides additional peace of mind to customers.
Peakflo is proudly committed to continuing to stay up-to-date with all best-in-class data security practices.