The Ultimate Guide to Business Financial Planning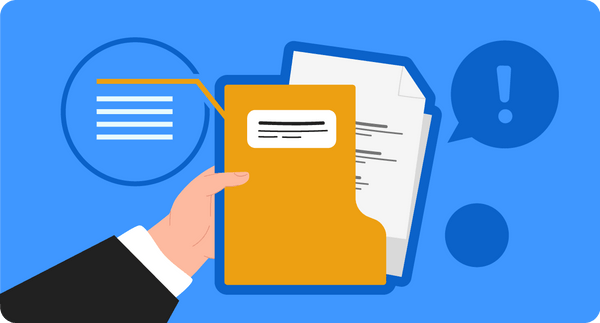 Table of Contents
Every business wants to accomplish its own set of long and short-term goals. Yes, some goals are more relevant than others, and the hierarchy is unique to the organization. Still, one of the biggest things companies aim for is financial stability for the long term.
Having a comprehensive financial plan is crucial if you want your business to go from where it is now to where you want it to be. Many factors affect a business's finances, from decisions in management to profits to accounts receivable turnover. As owner or finance leader of the firm, you'd want to make sure that your organization always stays on top of its finances.
This article will discuss the significance of financial planning and how you can create one for your business. 
What is Financial Planning? 
Simply put, financial planning involves a comprehensive evaluation of your company's current financial health so you can lay out financial objectives and the strategies your company will use to achieve those objectives. You can use these evaluations to create favorable projections that your company can aim for. Typically, a financial plan is a component of your overall business plan, which you tweak over time to align with your current goals. 
In your financial plan, company management and investors can view critical information regarding your company's growth strategy. It includes essential details such as sales projections, cash flow projections, your expenses budget, and other information that can guide those involved to make informed decisions. As more and more companies embrace digitization, the use of financial management software in budgeting and planning slowly becomes the norm. By pairing it with robust accounts receivable management software, your business increases its efficiency in cash flow management.
Why is Financial Planning Essential For Your Business?
Every business experiences ups and downs as it goes along its journey. With the pandemic still going on, organizations must work harder and innovate to remain standing. A recent survey shows that six in 10 Singapore businesses are barely making ends meet amid the pandemic-induced volatility. When things go downhill, you must find a way to pull through. Your financial plan can come in handy as you navigate the rollercoaster of running a business. It can serve as a road map to your business's monetary success, nudging you about your short-term and long-term financial objectives from time to time.
A financial plan sets your short and long-term financial goals in a timeline that you can follow. By organizing it into small chunks of steps, you can focus on single actions that accumulate into significant gains.
What Does Your Financial Plan Tell You?
Whether you're a new business or an established corporation, keeping track of your financial growth and success is vital. Your financial plan reveals two principal details: your current financial data and your expected financial outcome in the future.
Your company's financial plan lays out the following:
Where your business is right now in terms of finances and where you want it to be. 
The strategies you will use to generate your ideal income 
Your expected profits and future revenue stream
How your business will keep ahead of the competition
Your projected business growth on an annual basis
How your business will make the most out of existing capital and assets
The current and expected state of your cash flow
How you will handle common problems such as dormant financial receivables  
How Do Financial Plans Guide Your Company?
All this information is vital for you, your team, and various entities and individuals who can provide value for your company. Complementing your business plan with a comprehensive financial strategy can help justify why your business is good. 
All of the information found on your business's financial plan allows you to:
Attract potential investors and funding to your company
Secure business loans from lenders
Have benchmark forecasts that you can strive to meet and exceed.
Better allocate resources and manage liabilities such as debt
Determine if your business is still viable or not
Protect your business by planning for the unexpected.
If you're just starting out on your entrepreneurial journey, your financial plan can inform you whether your business is feasible or if you're just taking an uncalculated risk. 
How to Create a Solid Business Financial Plan?
Your financial business plan should properly supplement your company's overall business plan. Just like every other section of your business plan, your financial plan is not set in stone. You can modify it anytime for the right reasons. Remember that while the details written on your financial plan are crucial, at the end of the day, what you do with those details is what counts the most.
Here are the steps you can create or recreate your company's financial business plan:
1. Conduct Research and Develop a Strategy
Everything starts with doing your homework, especially if you're a startup since you won't have any past data to gather information. This process goes hand in hand with the development of your overall plan. Before calculating any information to make predictions on the financial plan, you must put every other integral business component in place. This includes your business's:
Operating procedures for activities
Products or services
Target audience
Market research
Market strategy
Predefined budget and expenses 
After outlining the core components of your business, you can now develop a plan to carry it towards financial growth using a predefined budget. By laying out what your company wants to achieve, you can determine the most productive steps towards it. You can answer questions such as how you'll acquire financing, what level of talent you would need to source, and how to improve accounts receivable turnover. 
2. Create Financial Projections
Your business must have something good to look forward to in the future to attract investors. Financial projections show an estimate of your future revenues, expenses, profits, and net worth. It provides three essential points, a forward-looking income statement, a balance sheet, and a cash flow statement.  
A projection of this financial statement shows your anticipated revenue, expenses, and profit after the end of a specific period. By calculating your expected sales and the cost of those sales, you can reveal if your business can be sustainable.
A balance sheet forecast reveals your anticipated assets, liabilities, and owner's equity during a particular point in the future. Ultimately, it shows what you expect your business to be worth during that future period.
This forecast shows the outlook of cash movement in and out of your business. By projecting a smooth cash flow (more money moving in than coming out), you can impress investors and lenders to stand by your company. 
Cash is what will eventually drive your company forward. At any point in your business's life, having excellent cash flow gives you more flexibility to do the things that allow you to expand and grow. 
By examining past and present results to forecast growth, you can set realistic goals, formulate sound decisions, and tackle unexpected challenges. When gathering data and organizing your projections, financial forecasting software can help ease the process. 
Here at Peakflo, we have integrated our advanced accounts receivable management software with an intuitive forecasting tool, making it easier for you to anticipate your business's most valued KPI – liquidity. 
3. Keep Track of Progress
Having a benchmark to aim for allows you to create straight pathways towards the results you want. After expressing your goals in clear and definite numbers, you can now monitor your progress and determine if it's spinning in the right direction. 
You can always generate financial statements at any time and start comparing past results to your current. Yes, compiling detailed reports on paper can be intimidating, especially if you have to do it on the spot. However, you can simplify the process by utilizing financial management software to generate reports and forecasts quickly.  
4. Plan for the Unexpected
It's not uncommon to run into uncertainty when running a business. But, now that you have developed your financial game plan and its supplementing forecasts, you can now review every detail to identify vulnerabilities and weak spots. For example, suppose you know that your business will eventually have to deal with b2b accounts receivables. In that case, you can brainstorm ways to maintain cash in the bank early on so that when cash flow takes an unexpected twist, you'll have enough reserves to keep everything going.
Enhance Financial Planning with Business Financial Planning Software
Conventional tools such as spreadsheets might work if you're just starting out in getting your finances together. However, as your business grows and expands, so will the demands for more streamlined financial management and team collaboration approaches.
By complementing your financial planning and management with software, you can begin to automate tasks that would otherwise take more time and effort. You'll also be able to seamlessly retrieve gathered data to create your essential reports and projections.
How Can Peakflo Help?
Integrating cash management and AR platform with your existing financial tool puts you in a better position to maintain your ideal cash flow. With Peakflo, you can increase the efficiency of your AR operation, ultimately allowing you to get paid sooner rather than later. We also offer valuable tools that improve team collaboration and productivity so you can be sure that your finances stay in the right direction.
Connect your accounting software and start automating your accounts receivables with Peakflo today!  

Explore More Articles


Back to blog