How Accounts Receivable and Payable Automation Removes Month-end and Year-end Closing Headaches

Month-end closing is just as time-consuming and frustrating as the year-end closing for finance teams.
The monotonous routine of recording income, reconciling expenses and making finance reports can take up as long as 3 weeks for month-end, and almost a month for year-end closing.
If continued, such processes will prevent teams from finishing other important tasks, lowering their productivity and even taking off the opportunity costs to scale the business.
If you're looking to have a more efficient month-end or year-end closing, you've come to the right place. This article will cover how accounts receivable and accounts payable automation will benefit your month-end and year-end closing processes.
Sync Invoices and Bills in a Centralized System

Manual AR and AP data collection processes are susceptible to errors. Team members might use different systems for different tasks, namely Excel for customer data, Outlook for sending emails, and an ERP for managing invoices.
As a result, it's difficult to gain transparency regarding invoice status, making it hard to track who approved the invoice and when it happened.
This is the area where Peakflo's AP and AR automation can help. Peakflo will integrate all your data and details into one source of truth.
You can easily sync your accounts, payments, invoices, credit notes, bills, taxes, and any other data.
Importing your data will also be seamless and error-free. Peakflo supports 2-way data sync with spreadsheets and any accounting software, such as Xero, Quickbooks, and NetSuite.
Once you import bills to Peakflo, our system will automatically capture details about the vendors, chart of accounts, taxes, and bank accounts.
Same with invoices, Peakflo will capture the status, contact information, and other details so you can focus on higher-priority tasks.
The data will immediately be synced in a centralized dashboard without affecting your existing system. Instead, Peakflo will improve your current workflow and streamline your finance operations.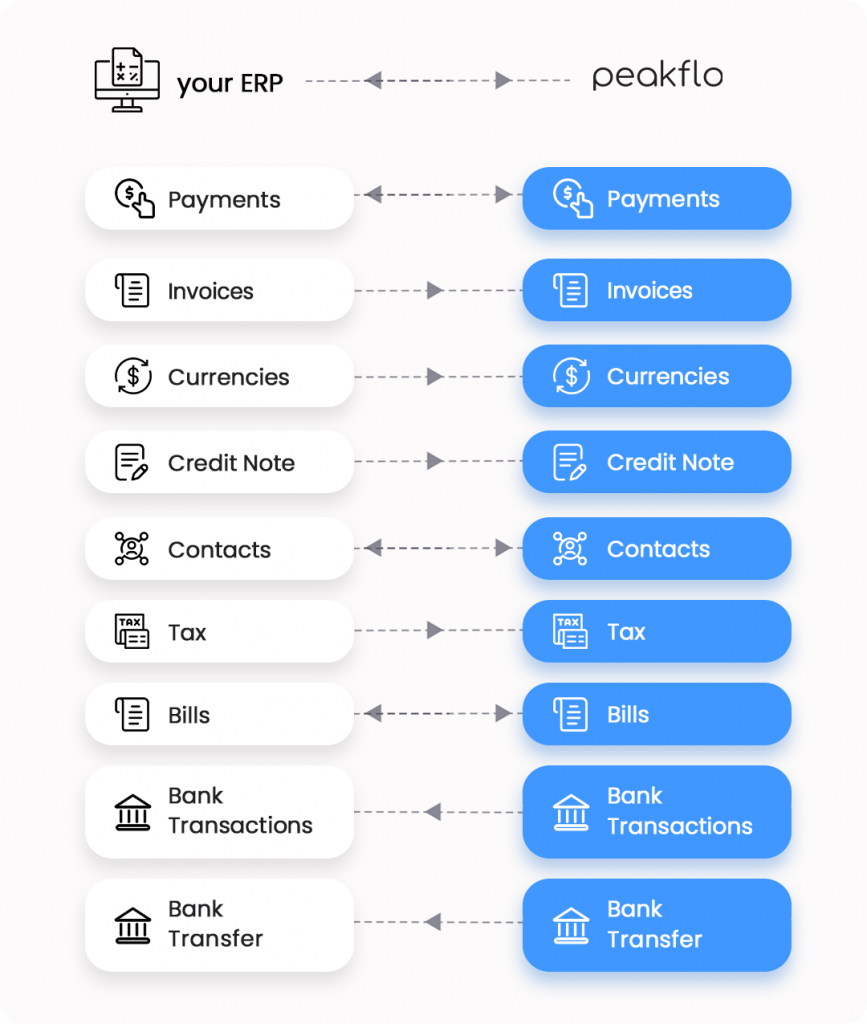 Reconcile All Accounts and Transactions

Reconciliation in accounting is a long and often frustrating process, even if you're using accounting software.
You'll need to match each payment with the right bank statement and then look up the reference numbers manually. If there are data discrepancies, you'll need to identify the issues and make adjustments.
Smaller organizations might be able to handle the manual workflow. However, for larger companies dealing with 100+ invoices monthly, manual reconciliation can be time-consuming and error-prone, making it hard for the finance teams to make strategic decisions.
For those reasons, it's clear that implementing accounts payable and accounts receivable management software is the best option to ensure maximum efficiency and accuracy.
Peakflo simplifies the reconciliation process for your team. Our system automates the financial records matching process, reducing human errors and boosting team productivity by 50%.
Finance teams can easily create payment rules for outstanding invoices. Once payments have been settled to their bank accounts, Peakflo will mark the invoices as paid and reconcile the transactions in their accounting software.
Payments made through Peakflo wallet will also be automatically reconciled with bank statements in your accounting software.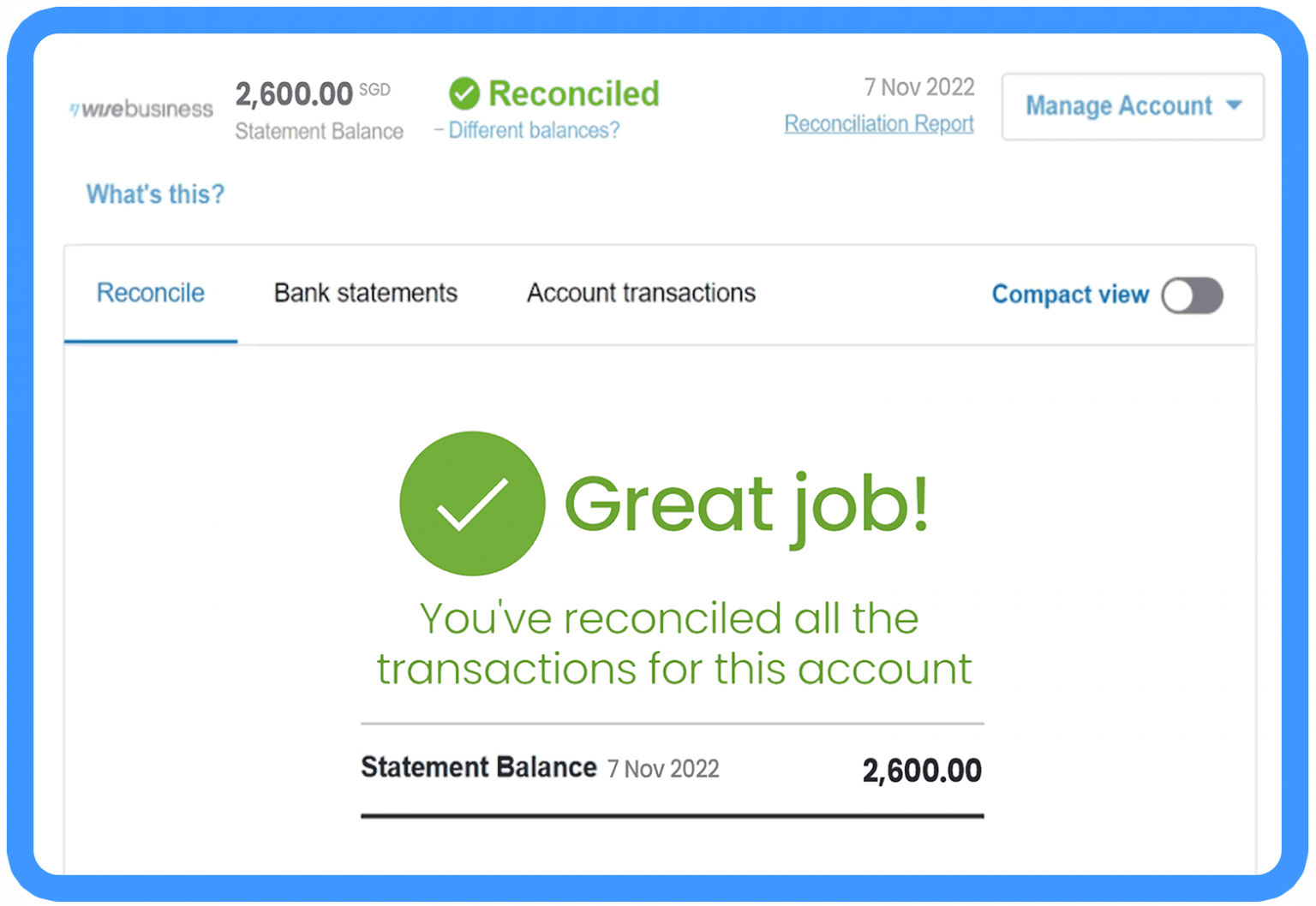 Boost Productivity with a Centralized Workspace for your Team

To recap monthly sales, the accounting team needs to ask other departments for the required information first, leading to data silos.
Due to the heavy workload, sometimes sales teams are required to help with the month-end closing process. Instead of focusing on sales and revenue, business and account managers are often busy with invoice follow-ups.
Thus, a centralized workspace is necessary to minimize scattered communication between departments. With Peakflo, you can invite every team in your organization with roles-based access to collaborate on the same projects, improving productivity by 50%.
Peakflo will maintain the communications between the finance team and other departments as well as vendors in a timeline, complete with an audit trail. You can trigger personalized WhatsApp, SMS, and email reminders using a pre-made template, or create the message from scratch.
The finance and sales teams can handle dispute resolutions through a unique customer portal. Here, they can get more visibility on the summary of invoices, clear payments quickly, and chase collections effectively.
What's more, our software comes with an added Team Activity Report for easier management. This feature lets finance leads track their team's progress and productivity.
Eliminate Spreadsheets and Automate Reporting

Despite its popularity and affordability, using spreadsheets can hamper your month-end and year-end reporting process.
That's because everyone on the team can access and edit the same information, potentially resulting in errors and siloed data. The lack of data visualizations also makes it painful to scroll through thousands of rows and columns.
That's why empowering your finance team with automation is becoming more important. Our accounts receivable and payable software lets you track a comprehensive set of user-friendly reports in real-time, free from any errors.
For instance, you can check your company's cash flow health, with metrics like days sales outstanding, outstanding amount, overdue, and bad debt. This analytics also comes with AI predictions, helping finance leaders to plan ahead with data-driven decisions.
You will also have access to reports, such as invoice status tracking, customer status tracking, and credit control.Month-end and year-end closing can be frustrating for the finance team and even other departments.
Oftentimes, manual reconciliation can result in redundant processes and fragmented communications between teams. Manual spreadsheet inputs have a higher potential for inaccurate reporting.
By automating processes, syncing your data, and consolidating your communications in one source of truth, teams can focus on strategic tasks to improve business growth.
So, what are you waiting for? Ready to cut month-end and year-end closing time by 50%?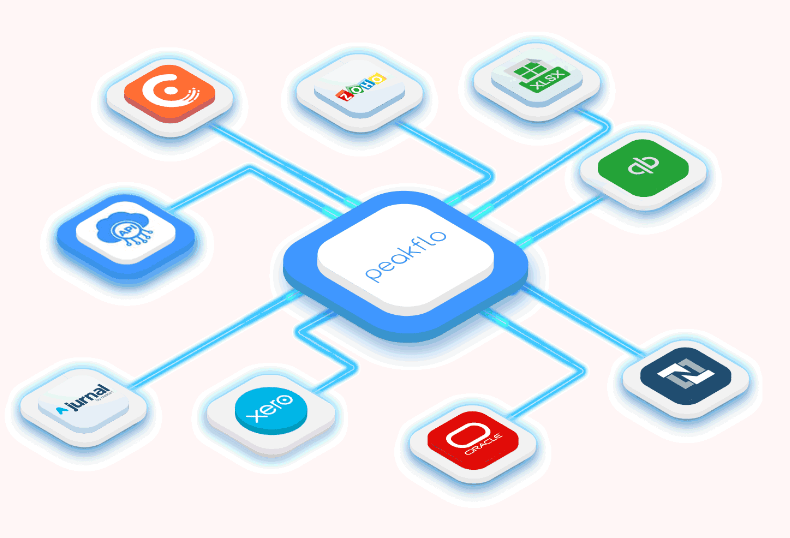 Integrate your accounting software with Peakflo today!