With 2022 coming to end, it's time to reflect on which financial procedures work and which ones need improvements, such as accounts payable and receivable.
This allows you to identify bottlenecks and improve workflows – key factors for better team productivity.
With that purpose in mind, we have compiled 10 financial new year resolutions to help you launch your business to new heights in the upcoming year.
1. Reprioritize Tasks with the Eisenhower Matrix
While some finance processes accelerate business growth, others are just a waste of time. They take away your focus from important tasks, negatively impacting your team's productivity.
To avoid this, we recommend giving the Eisenhower Matrix a try. This method helps you prioritize tasks based on their urgency and importance:
The most important tasks must be done immediately.
Essential, but not urgent to-do lists can be scheduled for later.
Urgent, but less crucial tasks should be delegated to your team.
If something is neither important nor urgent, don't do it.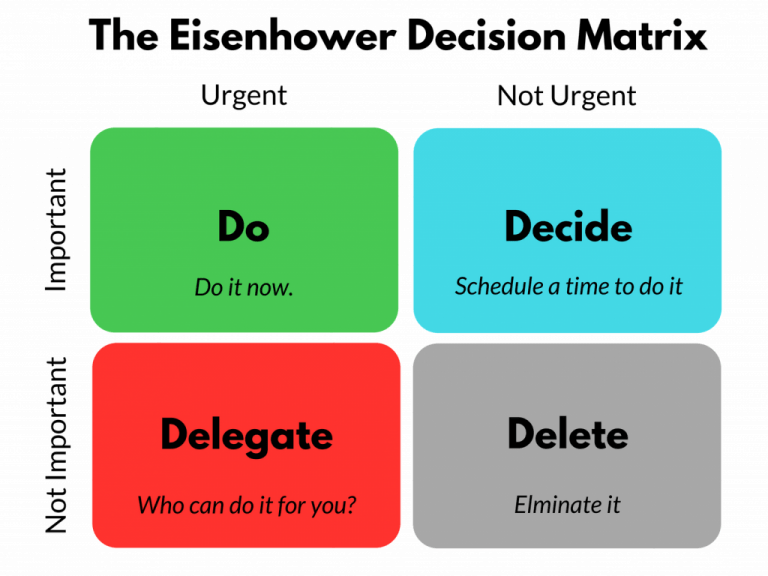 2. Streamline Team Activities
One of the biggest challenges for finance leaders is tracking their team's performance. In manual processes, this often leads to micromanagement, causing employees to feel untrustworthy.
With the help of automation software, you can eliminate the issue and streamline team activities to boost business productivity.
Peakflo, for instance, offers a centralized workspace that lets managers access team activity reports, create financial workflows, and send reminders for outstanding tasks.
3. Assess Business Financial Health
Another crucial business new year resolution is to assess your financial health. This process helps you identify alarming issues and plan better for the upcoming year.
If you're unsure where to start, follow this checklist:
Monitor cash flow – does your business turn a profit? Or does it suffer a loss?
Reconcile accounts receivable and payable to ensure zero discrepancy.
Track your debts and pay them as soon as possible.
Make sure your credit score and tax planning are under control.
Good financial health keeps you well-prepared to cover business expenses and make investments to grow the company further.
4. Mitigate Financial Risks
If the COVID-19 pandemic has taught us one thing, it's that a crisis can happen at any time. So, preparing your financial condition for the unknown is a must.
To do that, plan a budget for emergency funds, set spending limits, and keep track of your business expenses.
In addition, giving each department their own credit card enables you to track transactions more effectively. This way, you can minimize errors during month-end closing and year-end closing.
5. Plan Budgets Effectively
As previously mentioned, planning budget control effectively allows your business to stay afloat during hard times.
For best results, we recommend implementing the 50-30-20 budget rule:
Use 50% of the total budget for business operations, such as employee salaries, vendor payments, and daily operating costs.
30% of the total amount should go into marketing campaigns, technology investments, and other means of business development.
The last 20% is reserved for savings, debt payments, and emergency funds.
6. Improve Accounts Payable Processes
Managing your accounts payable process is the next step of achieving better financial productivity. The average small-to-medium-sized company spends 25 days processing an invoice – that's almost a whole month wasted.
By using an automation tool, the number decreases significantly to just 3-5 days. That means more time to work on other crucial finance processes.
With Peakflo, you can streamline accounts payable workflows – from generating purchase orders quotes and getting faster approvals to scheduling payments in bulk and better forecasting with real-time reports.
7. Optimize Accounts Receivable Processes
There's one thing every finance team will say yes to, and that's a healthy cashflow. The problem is, 93% of companies experience late customer payments, which can pose business risks.
For that reason, optimizing your accounts receivable process is non-negotiable. Start by creating a clear SOP regarding payment collections.
To ease the process, it's best to implement accounts receivable software like Peakflo. Through our user-friendly dashboard, you can track customer invoices and send automated follow-ups via email, WhatsApp, or SMS.
8. Manage Taxes Strategically
Planning tax reports strategically enables business owners to reduce their taxable income and keep more of their hard-earned money.
Thankfully, we have plenty of tips regarding tax filing. Having a breakdown of taxes for all invoices and bills will provide more transparency on your income and expenses. In Peakflo, you can clearly see the type of taxes mapped to each bill and invoice in real-time in a single dashboard. 
Additionally, finance teams need to make sure that all customers have included their withholding tax (WHT) payment receipts in their invoices. To simplify this process, accounts payable and receivable software will automatically extract withholding taxes by codes at year-end for a faster closing.
9. Follow the best business financial trends
Experts spend a lot of their time analyzing and predicting the market state going into the new year. While the predictions won't be 100% accurate, they offer valuable insights to help businesses prepare better.
Here are some of the most important business trends for 2023:
More companies will invest in technology to increase profits and reduce expenses. Worldwide IT spending is expected to grow 5.1%, amounting to $4.6 trillion.
In September 2022, around 4 million people quit their job to find better work-life balance. As such, companies are more likely to offer remote working opportunities, making collaboration tools increasingly in demand.
With economic recession on the horizon, companies are faced with uncertainty ahead. As the inflation rate goes up, prices will increase and sales will drop. Therefore, it's crucial to start using automation software to cut costs and improve productivity.
10. Automate your financial work
There's no better way to improve finance productivity than automating repetitive tasks. With Peakflo, streamlining accounts payable and receivable processes have never been easier.
Our centralized workspace allows you to:
Streamline procure-to-pay process. Create purchase quotes, send them for approvals, and pay vendors in just a few steps.
Get paid 2x faster. Automate your accounts receivable workflow – from creating invoices to sending reminder messages and receiving payments straight to your bank account.
Improve team productivity. Instead of using spreadsheets, improve productivity with the Peakflo dashboard. It gives you detailed finance reports and customer data, and offers integration with popular accounting software.
To understand how Peakflo works in real time, check out our 2-minute product tour or try our free trial.
We hope by reading this article, you can adjust your business and finance strategies for 2023. Good luck and happy new year!
Ready to get paid 2x faster and cut bill pay time by half?