Reach Your Customers With Automated Whatsapp Messages
When you are  a growing business, one of your most important priorities is getting paid fast so that you can reinvest into the business. The thing is: getting paid is hard and chasing invoices is harder. You send email reminder after reminder and no response. This is especially true if your customers are small businesses, who tend to be more responsive on WhatsApp.
Peakflo
helps you get paid faster by automating customer reminders via a centralized workspace. Now you can automate WhatsApp messages to meet your customers where they are! Don't think that's a big deal? Here's why this is a game changer.
1.You can create  personal connections via  the world's most popular messaging app
According to Statista, 2 billion active users access WhatsApp messenger on a monthly basis meaning your customers already use the app daily to speak with friends, family and colleagues. WhatsApp is where your customers are. This means they will be more responsive than if you just sent an email. What's cooler? Using WhatsApp for business, you can allow
Peakflo
to track and showcase an audit trail of not just the
invoice reminders
sent to your customers but also their responses. All this gets rolled up in reports as well as your customer's timeline—a record of the communication history with each customer.
2.You can communicate intricate details effortlessly 
For the first time, you can convey the same high fidelity information of automated email reminders inside whatsapp.
Peakflo
provides customizable templates,allowing you to include specific details, from the outstanding invoice number to the total outstanding amount.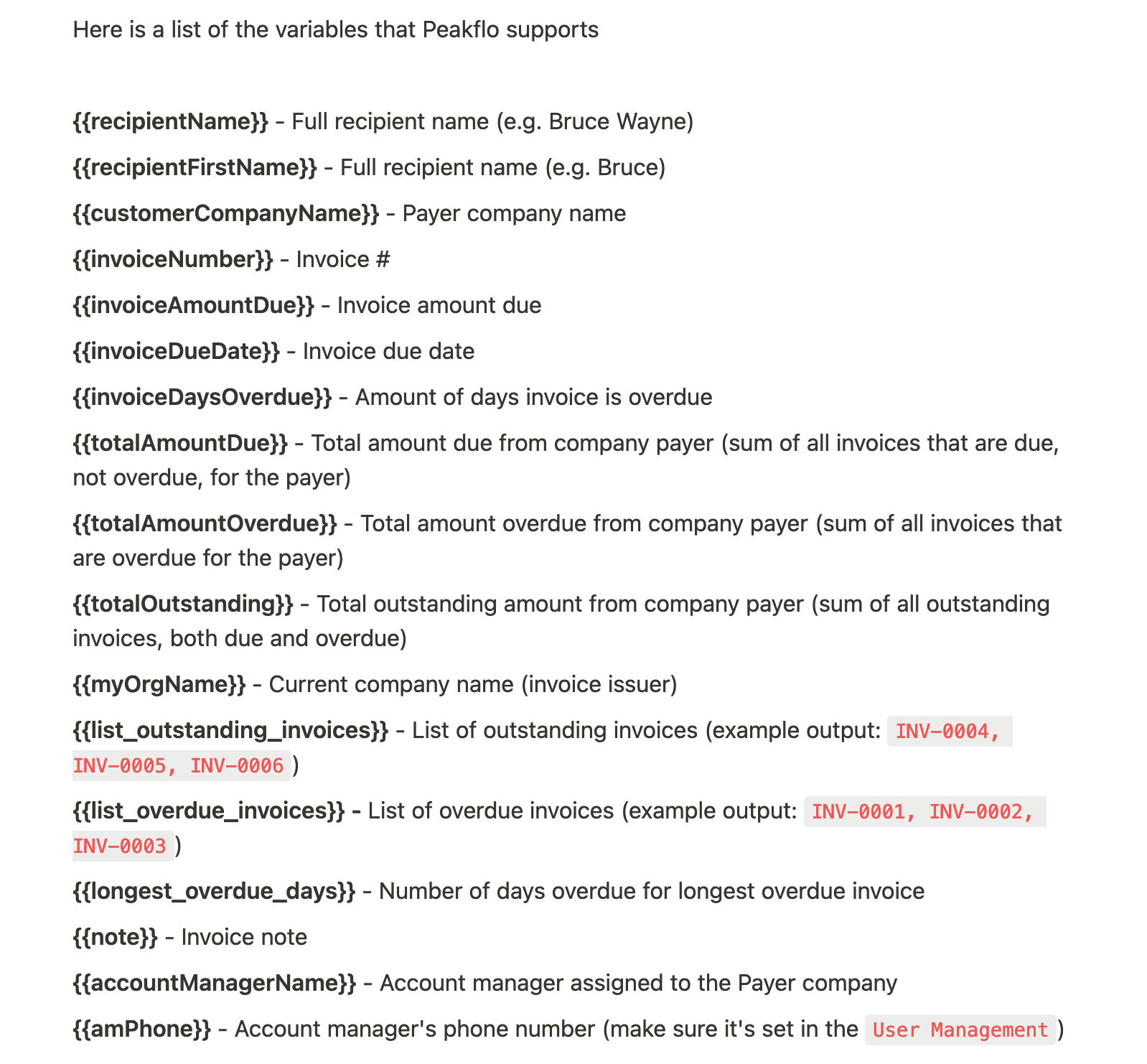 3. Your customers can more easily
engage with your company and pay their invoices
A customer portal link embedded in  every whatsapp reminder allows your customer to view their summary of accounts at any time, view their invoices, ask questions, raise disputes, and conveniently pay any outstanding amount using multiple payment methods including bank transfers, eWallet or card.
Unleash the power of whatsapp to streamline your AR collections process with
Peakflo
. Want to learn more about how we can save you time and increase your productivity?