Benefits of Accounts Receivable Management Software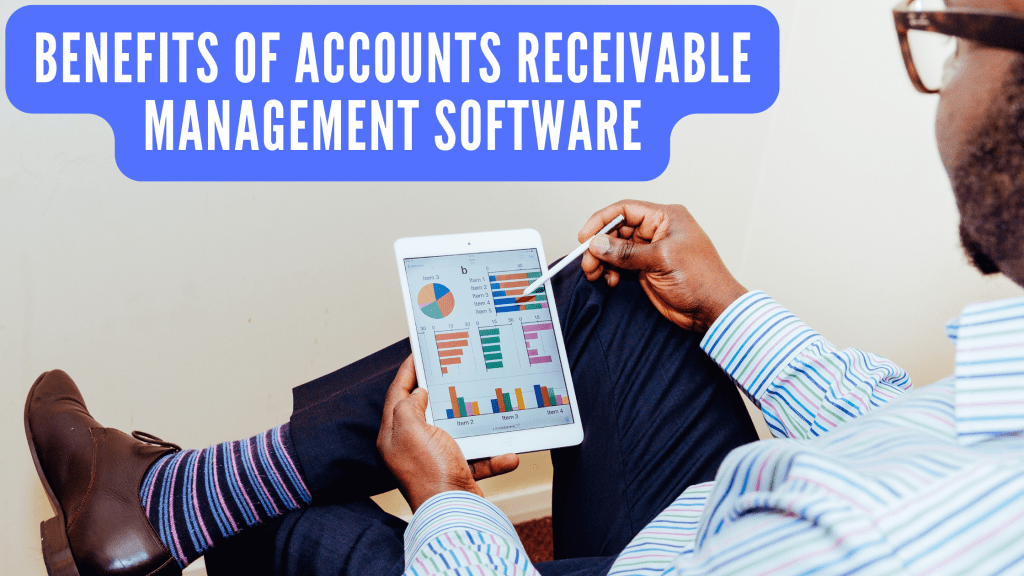 Table of Contents
What are the benefits that companies who use account receivable management software often see? Simply put automated account receivable software is like hiring the perfect employee. They follow your instructions, don't let anything slip through, and work 24/7. This is a great idea, but let's look at the real benefits of account receivable software. This technology can help companies achieve amazing results.
Enhance Your Cash Position
There are bills that you must pay. You will eventually find yourself in dry spells if you don't pay your bills on time. You can get a clear picture of your cash situation by focusing on your receivables, using best practices, reminding customers when they are due to pay, identifying invoices early in the process and making it easy for them to pay. Usually, a reliable account receivable application comes with a statistical cash forecast that is based on the history of your customer's payments. This will allow you to know how much cash you should get in the coming week.
Increase Control Over Cash and Working Capital
To manage and improve working capital, it is important to understand your cash situation and improve accounts receivable performance. You can manage your working capital efficiently and make the strategic investments you need, such as new employees, capital equipment purchases, facility expansions or new capital equipment. Further, your cash flow will increase by increasing your invoice collection.
Increase Accounts Receivable Efficiency in Management
How much time are you wasting trying to find out whom, when and why? How long do you take to get the information that you need in order to resolve your issues and get paid? It's a lot more than you might think. Advisors claim that companies who use ar collection management software to organize and automate mundane tasks are more likely to succeed.
From 15% to 6%, you can reduce the time spent prioritizing calls and preparing for them.
Reduce the time it takes to resolve disputes by 40% to 13%
From 20% to 62%, increase the time spent soliciting customers for payment.
Improve Customer Communication
The A/R management software will make it easier to communicate with customers. You can view account information, create email merge documents, attach invoices and log phone calls from one screen. Best of all, you can save every communication for later review and analysis. Improved communication tools integrated into advanced accounts receivable management software will help you save time and better serve customers.
Improve Customer Service and Satisfaction
Customers want to pay you promptly, but it is often your fault that they pay late. You didn't send them the invoice in time to allow them to make a timely payment or the invoice was damaged. They won't pay until the problem is fixed. How do these issues impact customer satisfaction? They're significant. They are significant. Consider the fact that approximately 50% of invoice problems can be attributed to incorrect or missing purchase order information. This is a problem that can easily be avoided. Consider how annoyed your customers will feel if you call them repeatedly for late payment, even if it's their fault they didn't receive the invoice in time, or if you continue to exclude their PO from the invoice.
Software for managing account receivables can automate the delivery of invoices to customers and alert you to issues with invoices, such as missing purchase orders. It also provides all you need in one central location, so you can better serve your customers and waste less time. This will help you build a relationship that will result in more customers purchasing your products and services.
Reduce Administrative Fees
It is the digital age. Do you still mail statements and invoices? Or do you send them by fax? Enterprise and mid market A/R management applications can automate any activity that doesn't need human intervention. You don't need to pay someone to fold and stuff envelopes. Automation can automate these communications for most, if any, of your customers. You will also save paper, toner and envelopes as well as lost time due to this outdated process.
Shorten the Sales-to-Payment Cycle
Distributors and manufacturers incur high costs when they make a sale. This includes inventory and labor. A service provider allocates expensive resources to deliver the service once they have been approved for a project. A business' ability to pay their customers quickly is the key to success. Your accounting system creates the sales order and invoices. However, your receivable software takes control. Customers can receive invoices immediately after they are created. A built-in customer portal and online payments enable customers to pay via credit card or by ACH. This gives them more options to pay sooner.
Minimize Credit Risk
What amount of credit should you give h2to customers? How much risk do you take that they won't pay off your credit card? Any company that extends credit takes a calculated chance of not getting paid for perishable inventory or time. This is the reality of business today. Customers expect credit terms and competition extends credit, so everyone must do the same. There are ways to lower your risk. Third-party credit bureaus can provide valuable information for potential customers. You can also monitor existing customer relationships to identify customers who are becoming more risky. Many A/R management software programs allow you to access credit reports from the bureaus, file credit applications against account records, color-code customers according to risk, create credit scoring formulas, and set up alerts to notify of customers who make excessive promises or disputes. There are many accounting receivable software applications that are focused on business credit management, but they offer very limited collections automation. Other applications have more credit functionality and are better at managing collections.
Why AR Software?
The collections and accounts receivable teams are under great pressure to ensure cash flow. They are responsible for ensuring that payments are made on time and in full, while also maintaining good customer relationships. They also need to constantly assess risk, often with very limited data, and forecast cash flow. Collectors must also have the ability to establish strong relationships with their customers' accounts payable teams in order to be effective. Peakflo's AI and automation give collectors the ability to prioritize their work and leave more time for strategic tasks.
Automating collections can help collection managers balance their workloads, which increases morale, efficiency and effectiveness throughout the team.
Who Uses Accounts Receivable Software Anyway?
Any company that is growing quickly or struggling, wants to reduce days sales outstanding (DSO), decrease collections efficiency by 30%+, increase collections efficiencies by 2X+ and protect and improve customer relations. Learn more about Peakflo's accounts receivable features and book your free consultation today.